How to Find a Dental Practice to Buy
William J Lossef DDS

Whether you're a brand new or experienced dentist, buying a dental practice can be intimidating and overwhelming. It may be difficult to even identify where to start your search for your new dental practice, let alone the other complexities. There are many factors to consider when finding the right dental practice, such as the geographic area, financial limitations and offered services. Read this guide on how to find a dental practice to buy so you can take the next step in your rewarding dentistry career.
Factors to Consider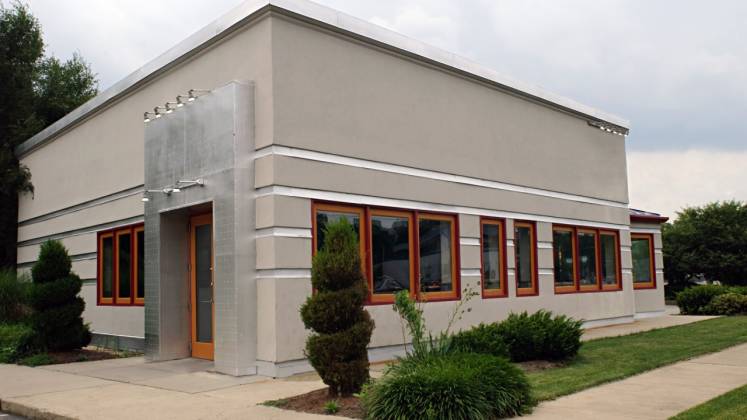 If you're considering buying a dental practice, there are many factors to include in your search criteria. Correctly identifying your purchase criteria for a dental practice can help you grow your career. Let's look at this list of important aspects to consider.
Location
From a business perspective, consider the geographic appeal of the dental practice. Look at the various details of the business location, such as:
Nearby competing dental practices
Neighborhood demographics
Parking and other amenities
Client convenience
Building condition and appeal
If there are many other dentists in a location, you may need to spend more on advertising. In an underserved area, however, you may attract more local customers right away. Take into account how accessible the location is to your clients. Downtown areas might be more accessible for working clients, but closer to the suburbs might be more appealing for families.
Because you'll likely be spending plenty of time at the practice that you purchase, consider the location from a personal perspective. To make sure that your future dental practice has a positive effect on your quality of life, look at the distance from your home and other commitments. Too much time spent commuting or away from other parts of your life may cause burnout in the long run. Practices in metropolitan or downtown areas may also be too costly compared to the revenue the practice generates.
Finances and Debt
An easy way to narrow your dental practice search criteria is to determine your financial capabilities. Look at your entire financial picture including your dental student loan debt, personal finances and how much debt you're willing to take on to buy a practice. You can also request an appraisal of the practice's finances, which includes information like:
Balance sheets
Income tax returns
Profit and loss statements
Profit margins
Operating expenses
Revenue by procedure or practitioner
Hours Invested
Buying a dental practice could mean spending either more or less time at work. If you're buying a practice with a partner, you'll be able to share the workload with them. Otherwise, you'll either be doubling as both the practice operator and the dental practitioner or paying the salary of a dentist to cover your workload. Your decision in this regard depends on how content you are paying the salary of another dentist or spending additional time there.
Future Expansion
Once you buy a practice, you're probably not going to stop progressing your career there. You're going to want to expand your practice to reach more clients and grow your business. Identify your current business needs and what your ideal practice should have for you to grow into. Consider the size of the space and research the local market to see how much growth potential you can expect from the area.
Current Clientele
Once you've narrowed your search, look at each practice's current patient base. In addition to the number of active patients, look at the average number of patients the practice brings in each month or year. Other information to consider includes:
Patient demographics such as age and location
Procedures generating highest revenue
Most common procedures
Patient flow trends
This information helps you evaluate the current services offered to customers and identify adjustments you may need to make to optimize the clientele base.
Equipment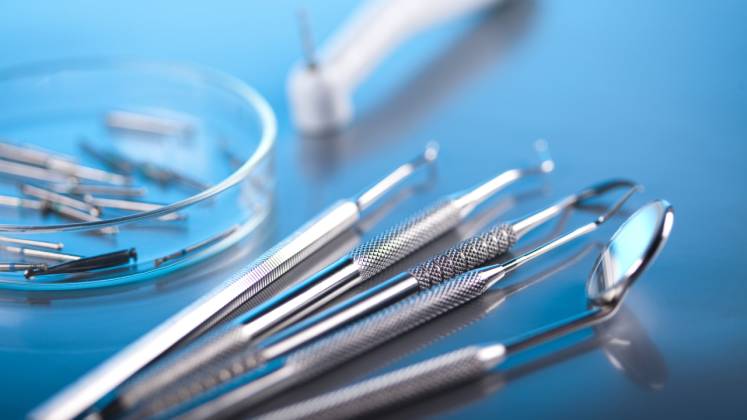 Buying an existing practice means you'll inherit its equipment too. This is an advantage as it lets you start your practice with used but capable equipment. You can choose to upgrade equipment later if it fits the needs of your business.
A professional can help you assess the condition and value of the current equipment. Create a checklist of necessary equipment and have an independent vendor assess it as part of the dental practice appraisal.
Existing Employees
Existing practices likewise come with existing staff. While you won't be able to truly evaluate the staff until you begin working and collaborating with them, you can get a sense of the practice's employee dynamics. You may need to restructure the current employees or replace them with new hires. Ask questions like:
Does the current employee structure meet the needs of the practice?
Are individual employees satisfying the basic responsibilities of their roles?
What do the customer reviews say about the practice and the care and customer service it offers?
Are there any positions that you'd like to replace with your own colleagues or professional connections?
Potential Challenges
Taking over the business means taking over its problems and challenges too. One of the first questions you should ask when narrowing your search is, "Why is this dentist selling their practice?" They may be retiring, or they might be overwhelmed by some aspect of the practice. If there are greater issues, identify what they are and the necessary steps to managing or resolving them. This process will tell you whether you're ready to take on the challenges of this practice or not. Some complications you might encounter include:
Cases too complex for your professional knowledge, such as implant placement, oral surgery, orthodontics, or full mouth reconstruction
Profitability or operating expense issues
Poor practice reputation
Differences in processes and procedures
Differences in expertise or services offered (for example: the selling dentist is doing only basic dentistry, but the buying dentist has the skills to do more lucrative procedures on the existing patient population even before attracting new patients)
Conflicting practice philosophy
Current fee structure is either too high or too low
Current dentist works only part-time
Where to Look for Dental Practices
With a checklist of important considerations in place, you can start reaching out and searching for a dental practice to buy. There are several methods, and you can choose which ones to use to maximize your search.
Brokers
Dental brokerages are a common way to find dental practices for sale. You can easily view available dental listings on the broker's website, contact the broker to indicate your interest and proceed with the appraisal and purchase process.
Find several brokers in the area you're interested in buying in and let them know that you're looking for a dental practice to buy. For example, typing "dental practices in New York" should quickly yield some of the most relevant brokers if you're interested in the New York area. Even if they don't have any current listings that fit your checklist, they'll know that you're looking and can reach out as soon as they have a suitable listing.
Equipment Sales Representatives
If you're familiar with the dental equipment sales representatives in the area that you want to buy from, they might be a great resource for finding practices for sale. Because they spend so much time working with clients and practices in the area, they can provide insight as to the demographics, saturation and other important factors. They can also give you a heads up when they hear about a practice that may want to sell so you can look for the listing right away.
Connect With Practices
Although it's not the fastest method, connecting with practices and dentists can likewise give you the insight you need about buying a dental practice in the area. Reach out to dentists and get their opinion on areas, demographics and even practices already for sale. They might have inside information about how some practices run, informing your decisions and helping you narrow your search selections.
Start Your Search
Knowing what criteria to look for when finding a dental practice to buy can help you maximize the growth in your career as a dentist. Ready to start searching? Check out dental practice listings on our site or contact us for more information.

Dr. Bill Lossef graduated from NYU Dental College in 1980. He worked as an associate in several different types of practices before starting his own Fee-For-Service practice in Greenpoint, Brooklyn in 1984. He eventually sold his interest in the practice in 2017, retiring completely from chairside dentistry in 2018. In 2011, Bill started as an associate with another dental practice broker. In 2014, Bill decided to leave that brokerage and move to US Dental, where he was given the opportunity to lead the sales team. Buyers and Sellers appreciate his hands-on approach that helps get deals from the starting line to closing. Bill is also a real estate salesperson licensed through the Oxford Property Group in Manhattan. Bill works with several agents at Oxford as well other agencies. Bill lives with his wife Deb on Long Island and enjoys traveling to meet dentists anywhere in the NY, NJ, and CT areas.