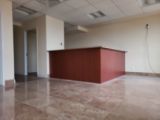 10
Specialty
General Dentist
Description
5 fully plumbed ops that used to be a peds office.
$5000 a month for rent.
If you want four floors of medical space, you can have the whole building for 6 million.
The building had 5 floors and 2 elevators.
Currently, two of the floors are occupied by an orthopedic practice.
US Dental Practices takes pride in our no-buyer fee policy. We always put our clients first and are confident that we can find a dental office for you. For more detailed information on this office, please fill out the contact sheet to the right or contact Michael Grabelsky directly at (646) 591-3040 or via email at mgrabelsky@opgny.com.